DOCUMENTARY AND SHORT FILM
documentary and short film

A documentary film is a movie that attempts to document reality. Even though the scenes are carefully chosen and arranged, usually through editing after filming, they are not scripted and the people in the movie are not typically actors. Sometimes, a documentary film may rely on voice-over narration to describe what is happening in the footage; in other films, the images speak for themselves without commentary. A documentary often includes interviews with people in the film for additional context or information.
A short film that has a duration longer than one minute and shorter than 60 minutes.Fueled by artistic expression and limited only by their runtime, short films transcend traditional storytelling. They are a significant and popular way artists can connect with audiences. From documentary to animation, narrative to experimental, the abbreviated form is no longer just for the novice. Shorts have and will continue to be an important part of cinema, storytelling, and culture.

Copyright © 2015. www.milkywayentertainment.in & Desinged by: chanchal Roy
Powered by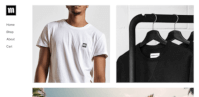 Create your own unique website with customizable templates.